We offer 3 different tiers of mineral body wraps, each with their own advantages! Take a look at the different options to see which wrap can best meet your needs. We also offer additives for additional smoothing and weight loss effects.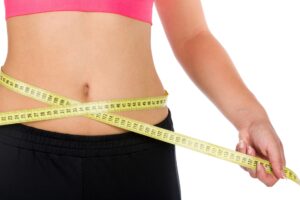 Supreme
Now you can lose an incredible 14 to 30 inches in just 2 hours… Guaranteed! 
As the name suggests, this is the finest wrap you will find anywhere in the world. The Supreme Wrap is the wrap of choice for clients that want the absolute best for their body. This wrap combines all of the benefits of our 3 Ultimate wraps into one elite wrap, which means you'll get the highest quality wrap available in the market. And with the convenience and cost savings of three wraps in one.
The Supreme Wrap is our first "3 in 1" wrap combining the Ultra Slim wrap for stunning inch loss, Age Reversal for fantastic skin, and Essential Therapy for energy and well being. In addition, we've added an Inch Loss Booster to create the best inch loss guarantee ever.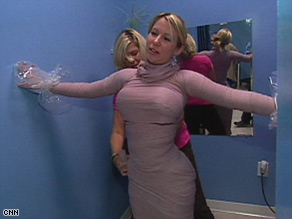 Ultra Slim
Age Reversal
Essential Therapy
Ultra Slim
Would you like to lose 10 to 25 inches in just 2 hours… guaranteed?
The Ultra Slim wrap is the most powerful body wrap in the US, giving almost twice the inch loss of most other wraps. Suddenly Slimmer Atlanta is proud to be the only spa in Atlanta offering this super wrap.
This wrap is ideal for anyone looking to lose weight or for those who retain fluids. When used as a first wrap we guarantee you will lose 10 to 25 inches or your next wrap is absolutely free! Ultra Slim is jam packed with extra minerals and other necessary ingredients to maximize inch loss, help with weight loss, detoxify the body, help metabolize sugar, moisturize the skin, aid in nourishing the thyroid, generate increased energy, reduce cellulite, and tighten and tone the skin.
Age Reversal
Essential Therapy
Power
Anti-Aging
Body Lift
Power
Look 6-20 inches slimmer in 1 hour…Guaranteed!
This wonderful formula was developed a few short months after the Anti-Aging wrap. It has many of the same properties, it's just pumped up to become more POWERFUL! It rejuvenates and smoothes the skin's appearance to a silky finish, like the Anti-Aging wrap.
In addition, it boasts that it obtains great results through the torso AND leaves behind a dynamic reservoir of ENERGY! With this wrap you will achieve a more toned appearance and will look and feel more invigorated! The procedure is the same for this wrap as the Anti-Aging and Body Lift wraps. You get the best results by alternating wraps and using a variety to ensure you receive the special qualities that each formula has to offer. For a visual tour of this process please see link below.
Anti-Aging
Body Lift